News Categories: Exploration News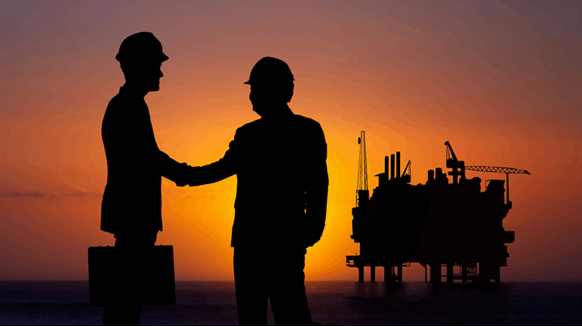 Cambodia, KrisEnergy Sign Deal To Develop Offshore Oil Field
Wednesday, August 23, 2017
Cambodia signs an agreement with Singapore-listed KrisEnergy Ltd to develop an offshore oil field.
Report: Petrobras, Brazil Dispute Transfer Of Rights Worth $30B
Friday, August 18, 2017
Brazil's government and Petrobras are locked in a dispute over the value of offshore oil blocks involving an estimated $30 billion.
Local Media: Local Firm Wins Shale Gas Block Auction In China's Guizhou
Friday, August 18, 2017
A local firm on Friday won the right to explore and develop a shale gas block in the southwestern Chinese province.
Governor Urges Trump To Drop Virginia From Offshore Drilling Plan
Thursday, August 17, 2017
Virginia Governor Terry McAuliffe urged the Trump administration to exclude his state from a federal offshore oil and gas drilling plan.
Oil Producers Signal Offshore Return In Latest Gulf Of Mexico Auction
Wednesday, August 16, 2017
Major oil producers pushed up high bids at a Gulf of Mexico offshore auction to $121 million, a nearly seven-fold increase from a year ago.
China To Develop New Shale Gas Fields, Plans Guizhou Auction This Week
Tuesday, August 15, 2017
China plans to develop two new shale gas fields in the south of the country and open up tenders for more oil and gas exploration blocks, the Ministry of Land Resources says.
Britain's Tullow Launches Oil, Gas Exploration In Zambia
Friday, August 11, 2017
Tullow Oil starts exploring for oil and gas in Zambia.