Results
13 articles shown
China's Blue Skies Target May Make for Winter Gas Crunch
Thursday, August 17, 2017
The growing global LNG market will help the country meet any surge in demand this winter, says Liu Ming Hui, executive chairman of China Gas Holdings Ltd.
Russell: From Leader To Loser: Australia Risks Missing Next LNG Wave
Thursday, August 17, 2017
Should the arrival of the last major piece of kit in Australia's $180 billion LNG spree be a cause for celebration or for a wake?
Trump Push for Natural Gas Exports Opposed by Manufacturers
Wednesday, August 16, 2017
President Trump's effort to boost US energy is facing push back from manufacturers who say exporting more natural gas may undercut his 'America First' jobs focus.
IOC: Malaysia's Petronas Eyeing Stake In Indian LNG Import Terminal
Wednesday, August 16, 2017
Petronas is looking to buy a stake in Indian Oil Corp's Ennore LNG import terminal, the Indian firm's chairman says.
| | | |
| --- | --- | --- |
| Focus On: Transportation & Pipelines | | |
Egypt To Reduce Imports Of LNG To 80 Cargoes In 2017/18 Year
Monday, August 14, 2017
Egypt is planning to import 80 cargoes of LNG during the 2017-18 financial year that began in July, Petroleum Minister Tarek El Molla told Reuters.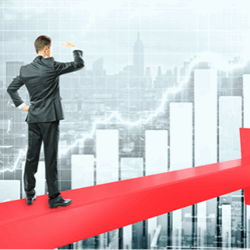 Australia's $180B LNG Megaproject Boom Enters Final Stretch
Monday, August 14, 2017
The last massive component of Australia's $180 billion LNG construction boom arrived, stepping up a race between Shell and Inpex to start chilling gas for export in 2018.
Arctic Ocean Thaw Helps Russian Shipping As Old Ice Blows West
Friday, August 11, 2017
The thinning Russian ice could help liquefied natural gas (LNG) tankers.
Global LNG: Faltering Supply Prompts Short-Covering Price Rally
Friday, August 11, 2017
Asian spot LNG prices gained ground this week with traders and portfolio players engaged in short-covering.
Brazil Authorizes Petrobras To Export Idle LNG Cargoes
Wednesday, August 09, 2017
Petroleo Brasileiro SA has been authorized to export idle LNG in the spot market.
Pakistan's Skydiving PM Seen Soothing Military, Energy Fears
Wednesday, August 09, 2017
Family links to Pakistan's powerful military and a cabinet stint championing the use of LNG will probably help new prime minister Shahid Khaqan Abbasi navigate thorny relations.
China Gas Sellers Sidestep State Giants to Ride Demand Surge
Tuesday, August 08, 2017
China's independent energy firms are seeking to circumvent its state-backed giants as they cash in on swelling natural gas use.
Uniper Says Europe Needs To Find New Gas Sources, Fend Off US
Tuesday, August 08, 2017
European gas suppliers must take a more proactive role in tapping into diverse supply sources in view of US attempts to sell its LNG into Europe, Uniper CEO says.