News Categories: Pipelines News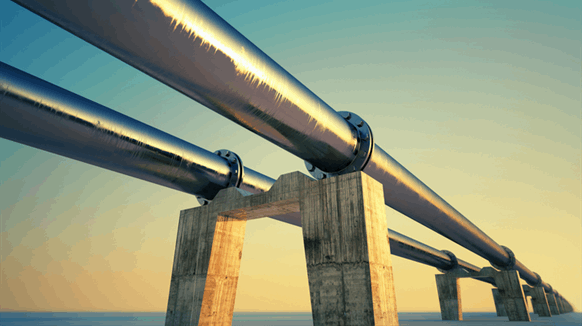 Canada To Consider Indirect Emissions For TransCanada Energy East Pipe
Wednesday, August 23, 2017
The upcoming review of TransCanada's proposed Energy East pipeline will consider its potential indirect contributions to greenhouse gas emissions, Canada's NEB regulator says.
Bernama: Petronas Considering Pipeline Investments To Monetize Gas Assets
Wednesday, August 23, 2017
Petronas is considering investing in a pipeline to market its Canadian gas assets after scrapping plans for a LNG project in Canada.
Energy Transfer Sues Greenpeace Over Dakota Pipeline
Tuesday, August 22, 2017
Energy Transfer Partners LP sues Greenpeace and other environmental groups, accusing them of launching an 'eco-terrorism' campaign aimed at blocking the Dakota Access Pipeline.
Field Workers: Libya's Sharara Oil Field Reopening After Latest Shutdown
Tuesday, August 22, 2017
Libya's Sharara oil field, the country's largest, was gradually restarting on Tuesday after repeated disruptions.
Energy Transfer Offering Exposes Pipeline Parent Trap: Gadfly
Wednesday, August 16, 2017
Investors gave a thumbs up to Energy Transfer Partners LP's decision to raise as much as $1.16 billion by issuing new units.
Saipem to Build Pipelines for Kuwait Refinery Project
Wednesday, August 16, 2017
A unit of Kuwait Petroleum Corp. has awarded Saipem an approximately $850 million contract tied to KOC's Al Zour refinery project.
Can Some Nebraska Farmers Kill the Keystone XL Pipeline?
Monday, August 14, 2017
"When I first started this, it was about my house ... I just wanted to protect my home," said Shannon Graves, who owns a hardware store in Polk, Neb. and lives less than 100 yards from the proposed route of the Keystone XL Pipeline.