Q&A: Three Women Detail Life Working Offshore
by Valerie Jones
|
Rigzone Staff
|
Tuesday, September 12, 2017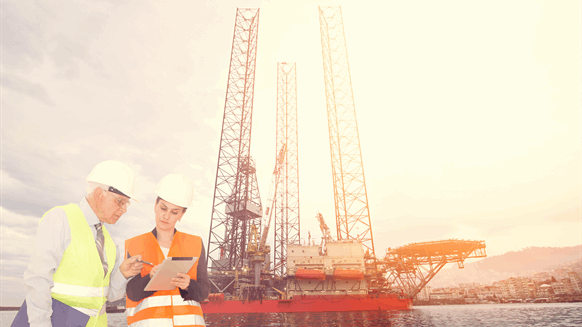 The launch of a new website serves as platform for women who work offshore in which they can share their experiences and gain support from one another.
Rigzone: Why do you love what you do?
Cedeno: I love the challenges of the environment I work in, the camaraderie of a bonded crew and the precision of a DP system that allows an 800-foot ship to stay within one meter of a set point. Standing a bridge watch may seem boring to some, but to me, monitoring the DP system while drinking a cup of coffee and watching the sunrise in the early morning is the start of a perfect day.
Ryals: The challenge of it all – from being a woman working in a man's world to achieving a high level USCG license, to the thrill of navigating an 800-foot long drillship in and out of a field, there's a challenge every day – and I rise to it.
D'Eramo: I love working with an international workforce. Meeting people from all over the world is a true privilege, however living and working with those individuals provides a priceless opportunity for connection and a broadening of perspective. I also love working in a dynamic environment with challenges that keep me on my toes and require innovative problem-solving, whether technical, logistical or organizational.
1
2
3
View Full Article
Generated by readers, the comments included herein do not reflect the views and opinions of Rigzone. All comments are subject to editorial review. Off-topic, inappropriate or insulting comments will be removed.