How to Sell Yourself in the Job Search: Closing the Sale
by Matthew V. Veazey
|
Rigzone Staff
|
Tuesday, September 05, 2017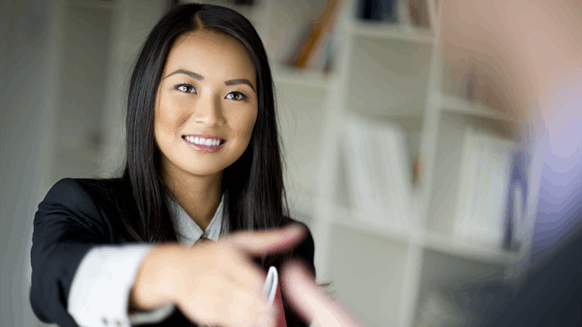 A good close can keep your job candidacy alive.
Holland recalled an instance where he interviewed a candidate who made a poor impression and then asked if he was one of the three finalists for the position. He said it "came across as a poor way to end a mediocre interview."
"Salespeople are trying to figure out if you are going to buy, but it seems they have to earn the right to ask that question in however way they want to phrase it," Holland said. "In interviews, the question is 'are you going to hire me?' but again you must be careful not to come on too strong."
Getting a "feel" for the interview will help you to determine how you close it, added Ludovic Vuillier, Executive Director/Sales and Negotiation Consultant with BaersCrest.com.
"If you're not sure if something is appropriate, best to err on the side of caution since it's usually better to be more reserved than creating a negative impression," Vuillier said. "Do interview them also but don't dominate the interview by not letting them interview you."
Vuillier pointed out that, in the end, a successfully executed close hinges on tangible and intangible factors.
"Ultimately, try to gauge whether you offer the interviewer – and the company – the right mix of chemistry and qualifications and whether they offer it to you," Vuillier concluded. "Assuming you have the knowledge and skills required for the job, the one who makes the best impression and creates the best connection with the interviewer is the one who will be offered the job."
1
2
View Full Article
Generated by readers, the comments included herein do not reflect the views and opinions of Rigzone. All comments are subject to editorial review. Off-topic, inappropriate or insulting comments will be removed.