A Newcomer's Guide to Oil and Gas: A 'SAFE' Matrix
by Matthew V. Veazey
|
Rigzone Staff
|
Wednesday, August 30, 2017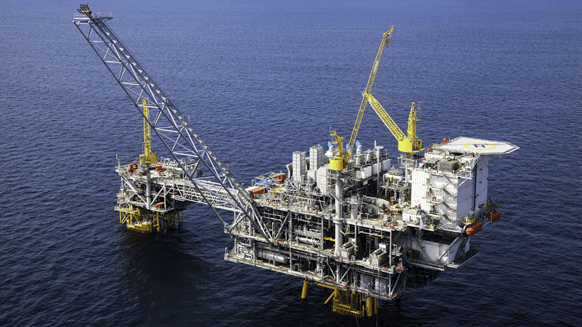 Find out more about a key offshore reference and an important inverse relationship.
As EngineeringToolBox.com shows, dividing 141.5 by the specific gravity of a crude oil (at 60 degrees Fahrenheit) and then subtracting 131.5 from the quotient gives you the API gravity:
API gravity = (141.5/specific gravity at 60˚F) – 131.5
To calculate the specific gravity of crude oil, simply add 131.5 to the crude's API gravity and divide the sum into 141.5:
Crude oil specific gravity = 141.5/(API gravity + 131.5)
"You can calculate API gravity from specific gravity, and vice versa," said Stevenson. "Most petroleum liquids have an API gravity between 10˚ and 70˚."
WANT TO SEE YOUR QUESTION ON RIGZONE? If you have a simple, easily answerable oil and gas technical question, please send it to us for possible inclusion in a future installment of "A Newcomer's Guide to Oil and Gas." Email your submission to Rigzone Senior Editor Matthew Veazey at mveazey@rigzone.com.
1
2
View Full Article
Generated by readers, the comments included herein do not reflect the views and opinions of Rigzone. All comments are subject to editorial review. Off-topic, inappropriate or insulting comments will be removed.